The Lullaby Project
The Lullaby Project pairs new and expectant parents with artists to write, record, and perform a personal lullaby.

Our program works with approximately 10-15 participants annually from three community partners. Over five years, 45 songs have been produced through this project. 

Emerging from Carnegie Hall's Weill Music Institute, Massey Hall & Roy Thomson Hall became a #lullabyproject partner in 2017, joining over 30 other organizations running their own Lullaby Project internationally.

This year we're expanding the program with an additional 15 participants – nearly doubling the program. Donate today to help us reach our goal of 100 new donors by Mothers Day on May 8th.
---
More about the Lullaby Project | Lullaby Project in Action : Listen to songs and testimonials | Our Partners
---
More about the Lullaby Project

In the Lullaby Project pregnant women and new mothers work with professional musicians to write personal lullabies for their babies. The Project is part of Carnegie Hall's Weill Music Institute who we have partnered with to bring to Toronto. Originally a program of Carnegie Hall's Weill Music Institute, The Corporation of Massey Hall and Roy Thomson Hall brought the program to Toronto in 2017. since then, we've worked with 45 parents to write 45 lullabies, both in-person and online. 

The project brings healthy beginnings for families and impact includes :
Supporting maternal and parental health
Fostering child development for a lifetime of memories
Strengthening the bond between parent and child for strong families
Creating community connections
Creating harmony across beliefs, cultures, artists, and communities

Participants access the program for free, and we partner with Jessie's - The June Callwood Centre for Young Women, where our participants earn high school credit for their participation in the program.

We recently expanded the Lullaby Project by partnering with two additional community partners, Regent Park Community Health Centre and University Health Network, to share our program with even more parents in our community.

Previous songwriters involved in the Lullaby Project include Peter Katz, Liz Lokre, Mappe Of, Tanika Charles, Murray Foster, Cathy Nosaty, Carlie Howell, Lis Soderberg; and recordings feature performances from Christine Bougie, Alanna Stuart, Adam Warner, Adrian X, Shawnee, and many more. 

In a revitalized Massey Hall:
We're looking at ways to expand this program to other community centres and organizations. In order to best serve the communities, we will continue to be on-the-ground in neighbourhoods but will use the added space will give us the flexibility to provide a working space as necessary. With increased recording capabilities, we can record our lullabies right at Massey Hall, using the multipurpose room as a holding area and for further workshops and childcare while each mother records their lullaby. Of course, performances could easily now take place at Massey Hall, either in our new venues.

Lullaby Project at Home:
Is a series introduced in 2021 where we've shared video prompts and activities for parents, teachers and children to use at home or in the classroom to write their own lullabies.
---
Lullaby Project in Action : Listen to songs and testimonials

What do our parents say:
"Putting those dreams and thoughts into song is a tool I can use to help bring those thoughts along with me, even after the baby has been born. It's also a wonderful tool to communicate to my child later in life what I wished for them before they were even born and let them know how much they were wanted and loved. I see the lullaby as a potential time capsule of all these ambitions and hopes I have for my child."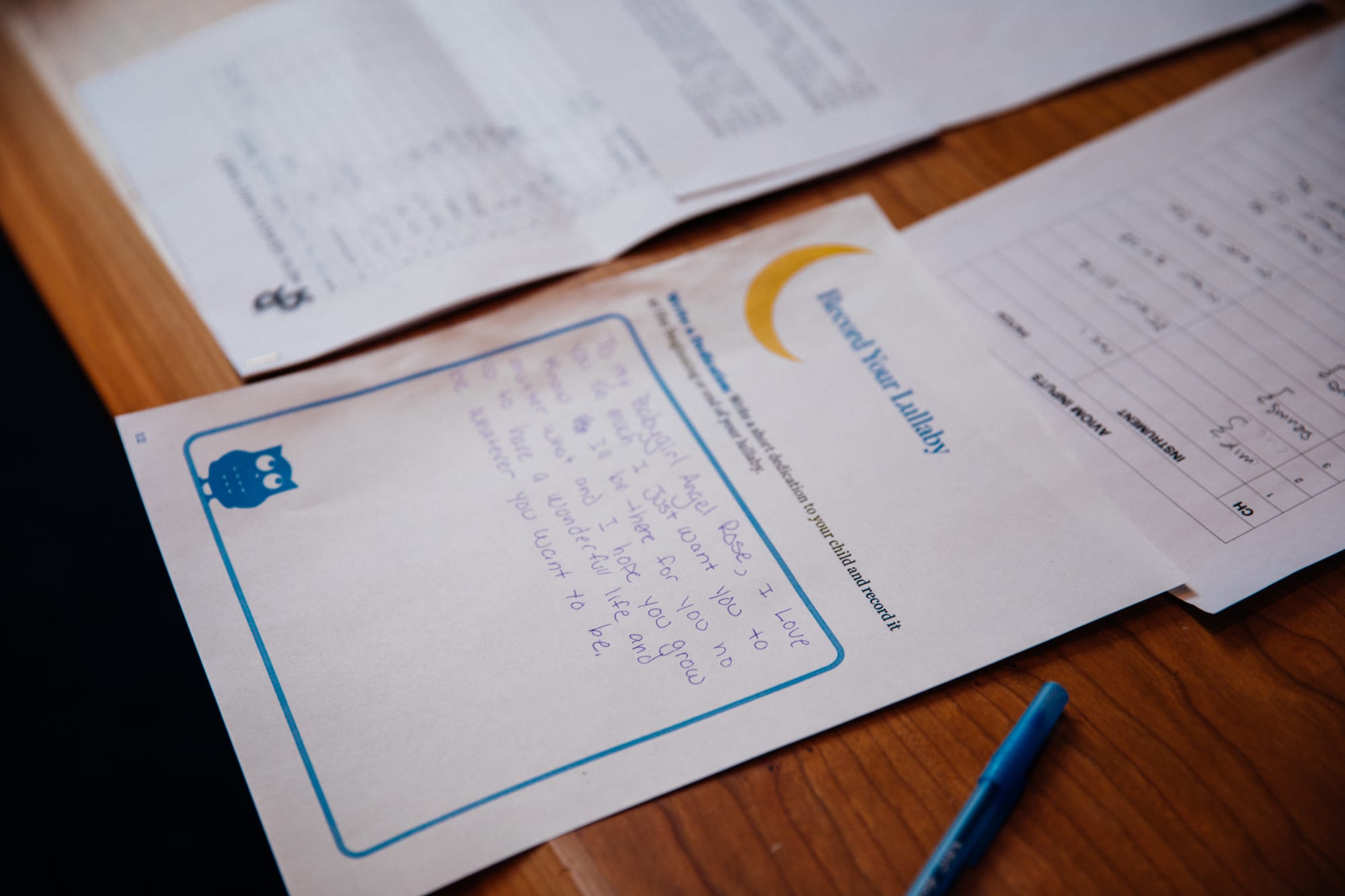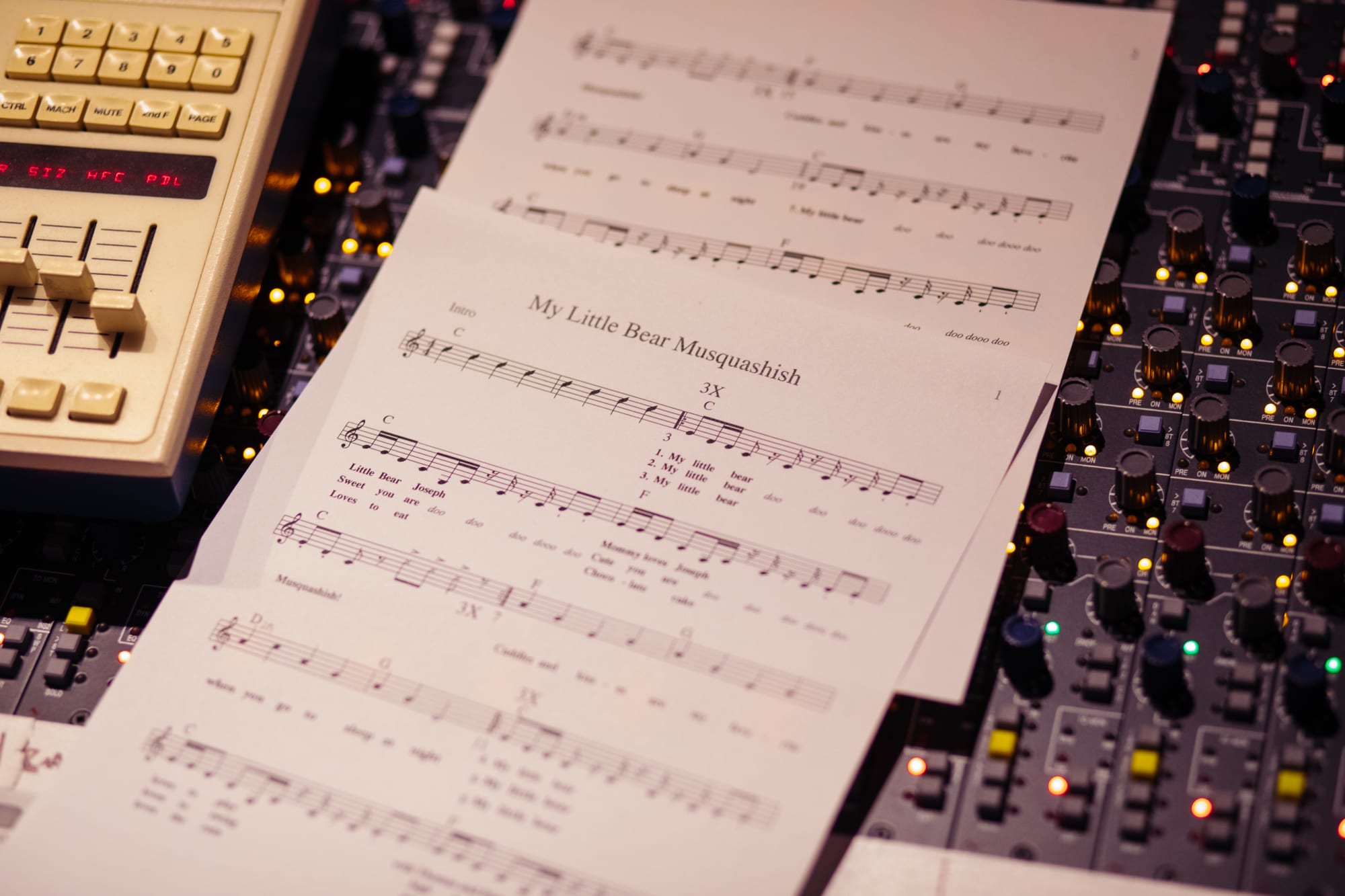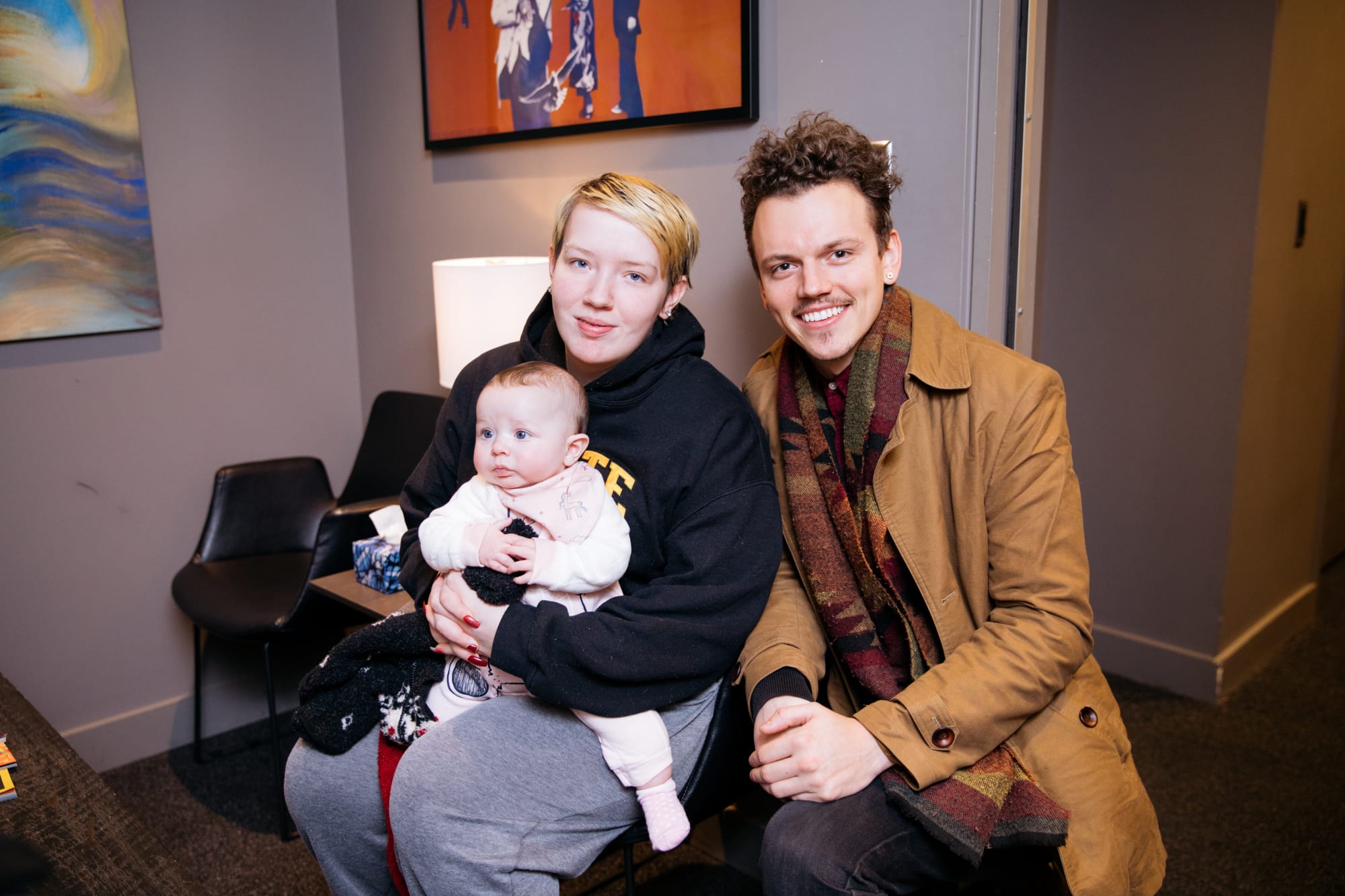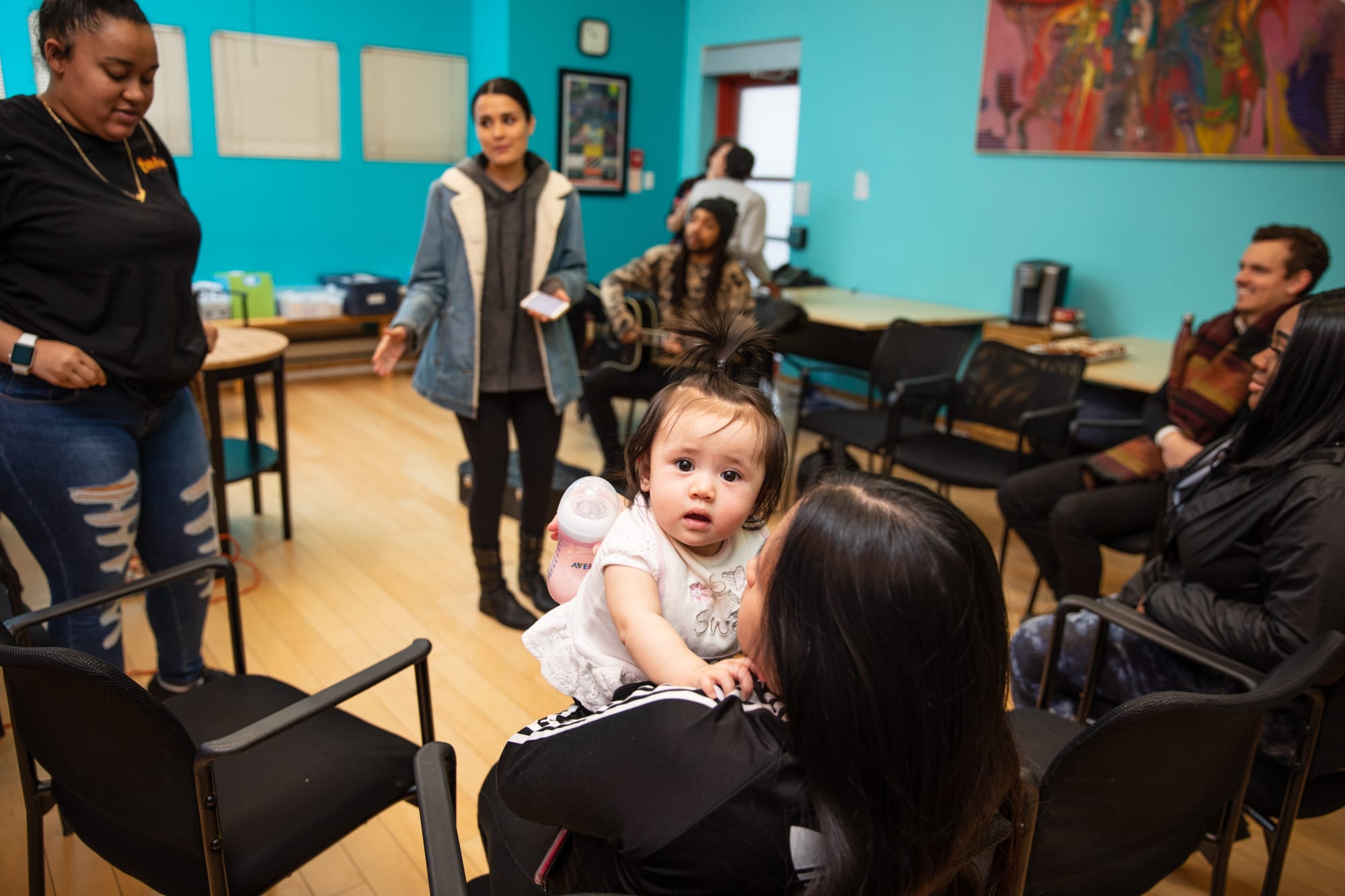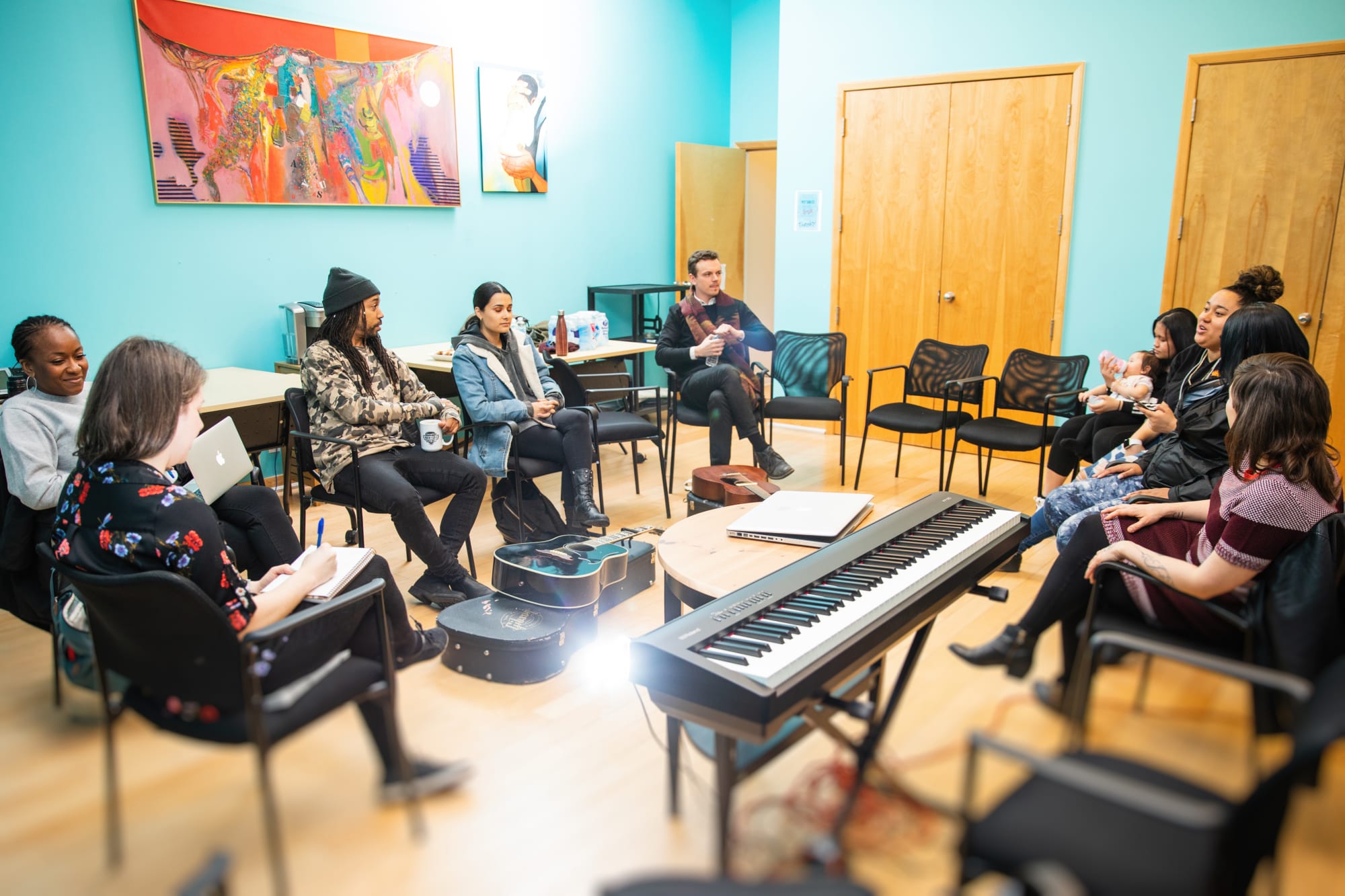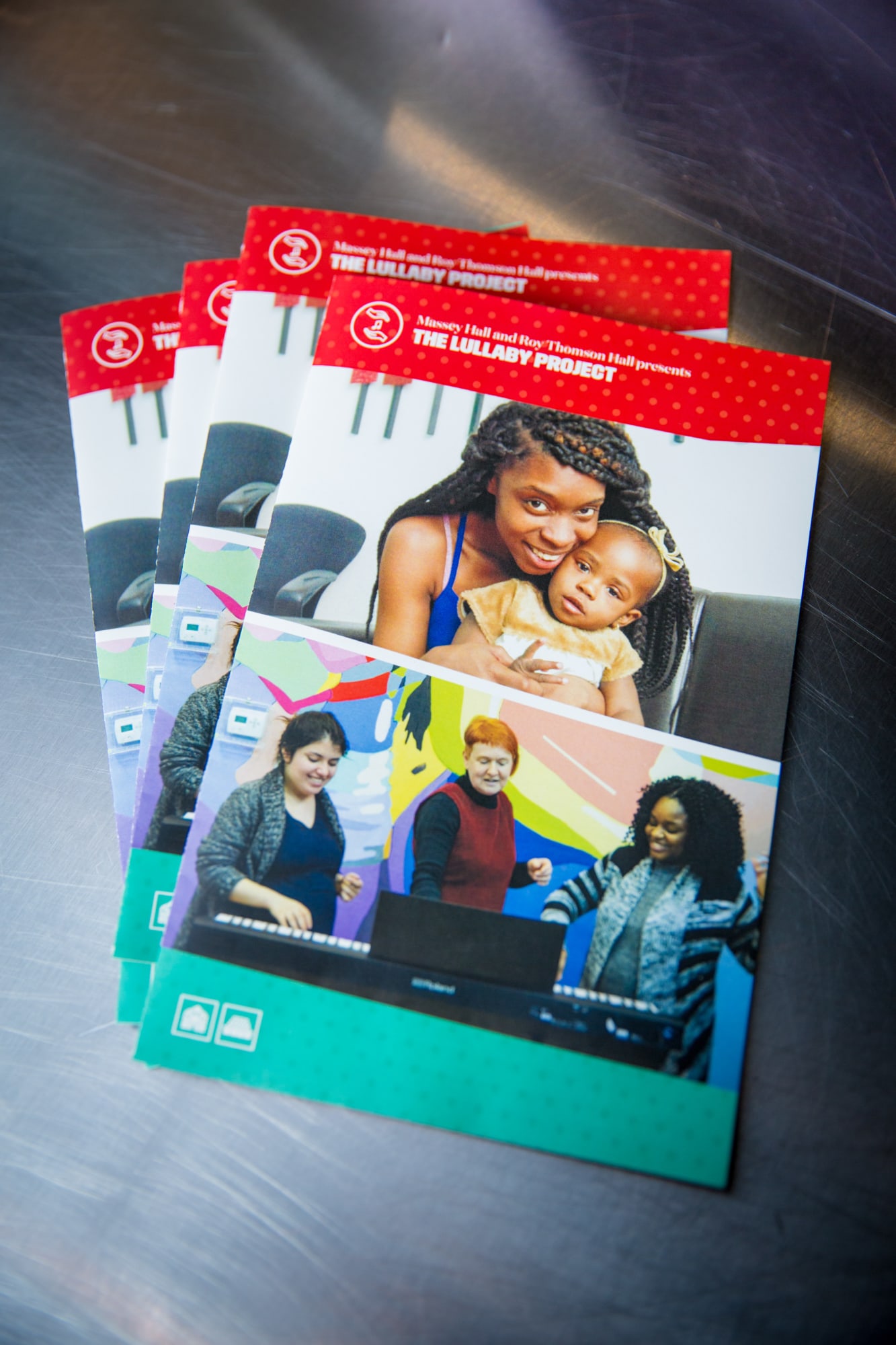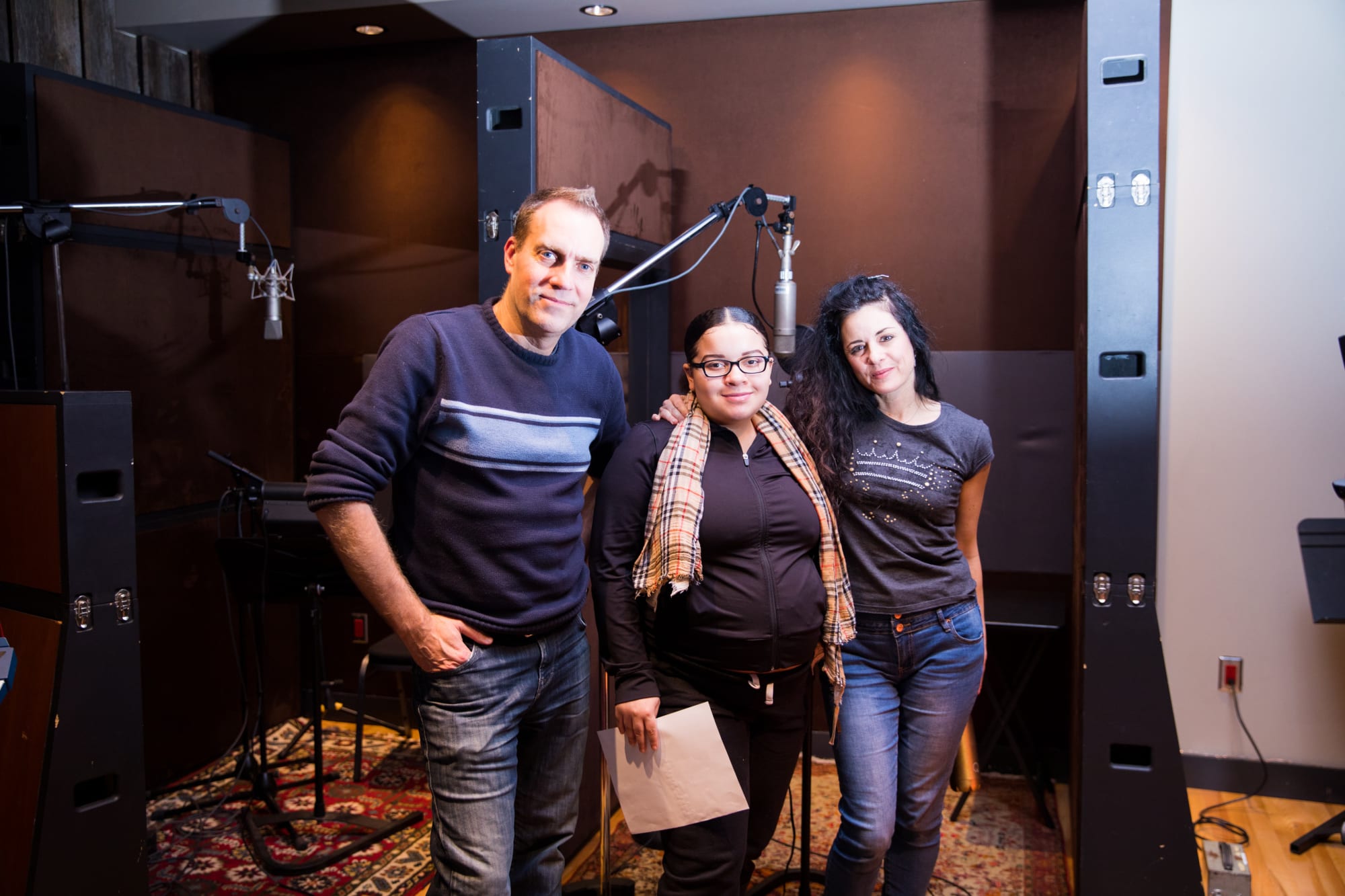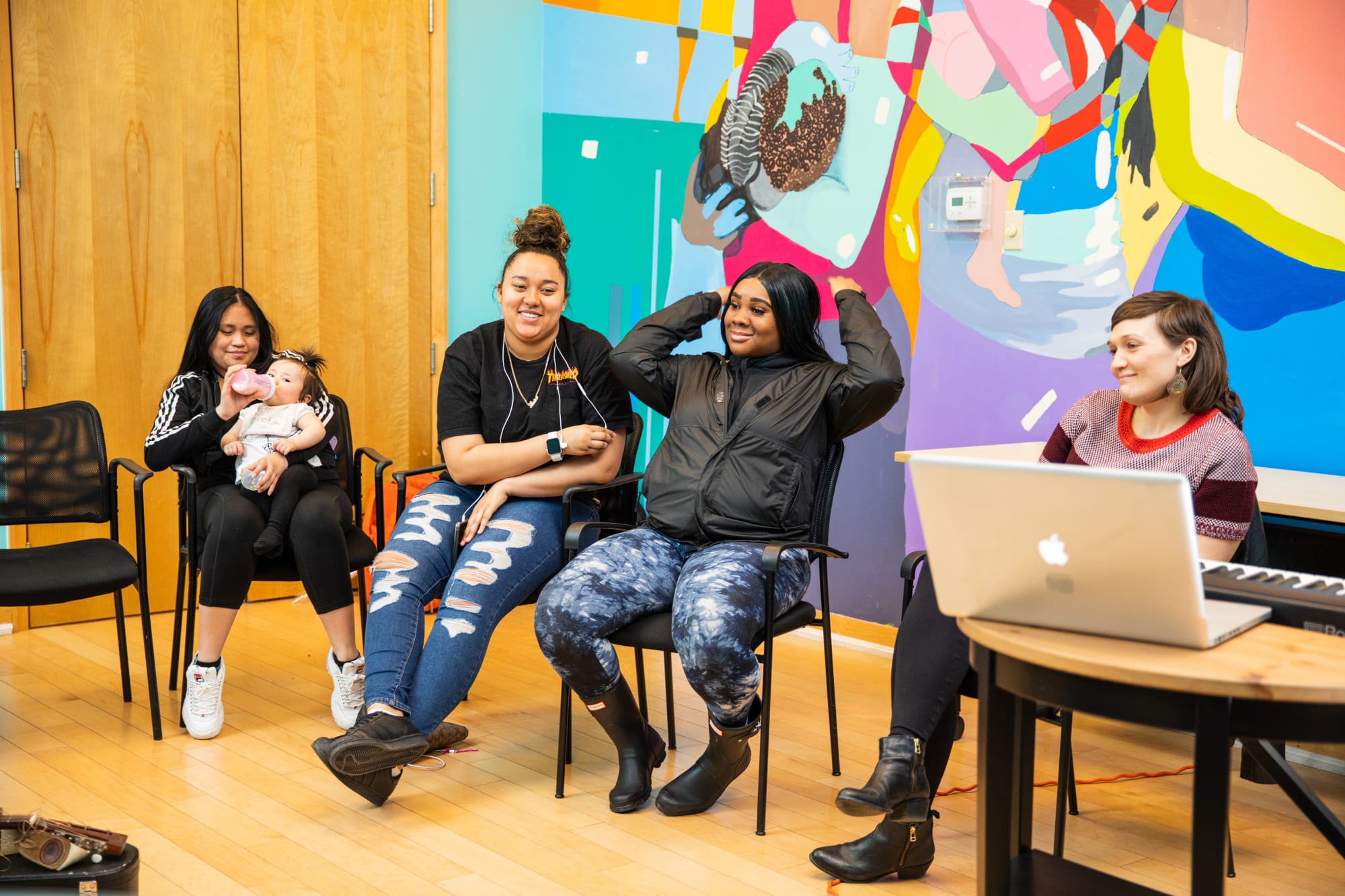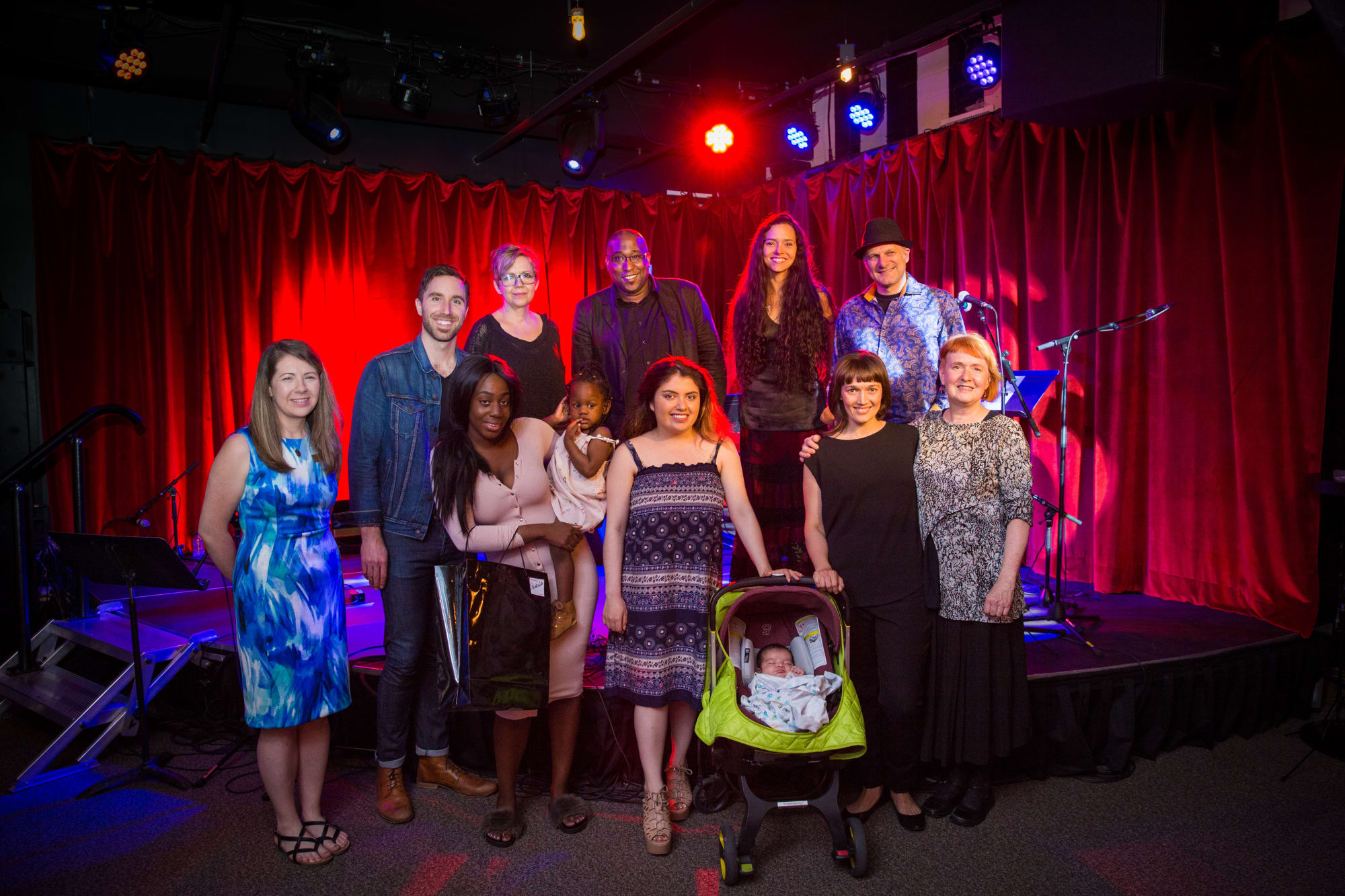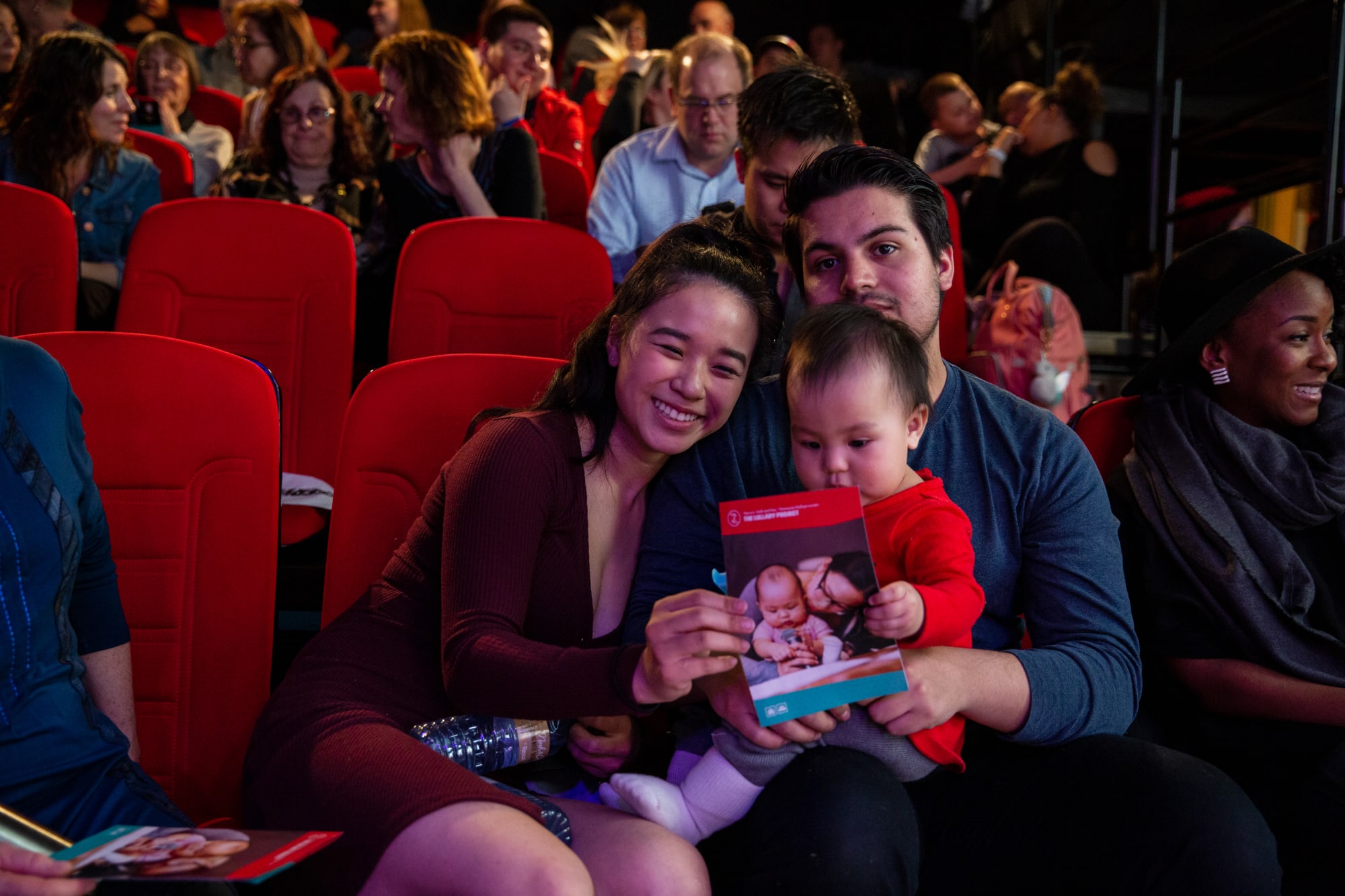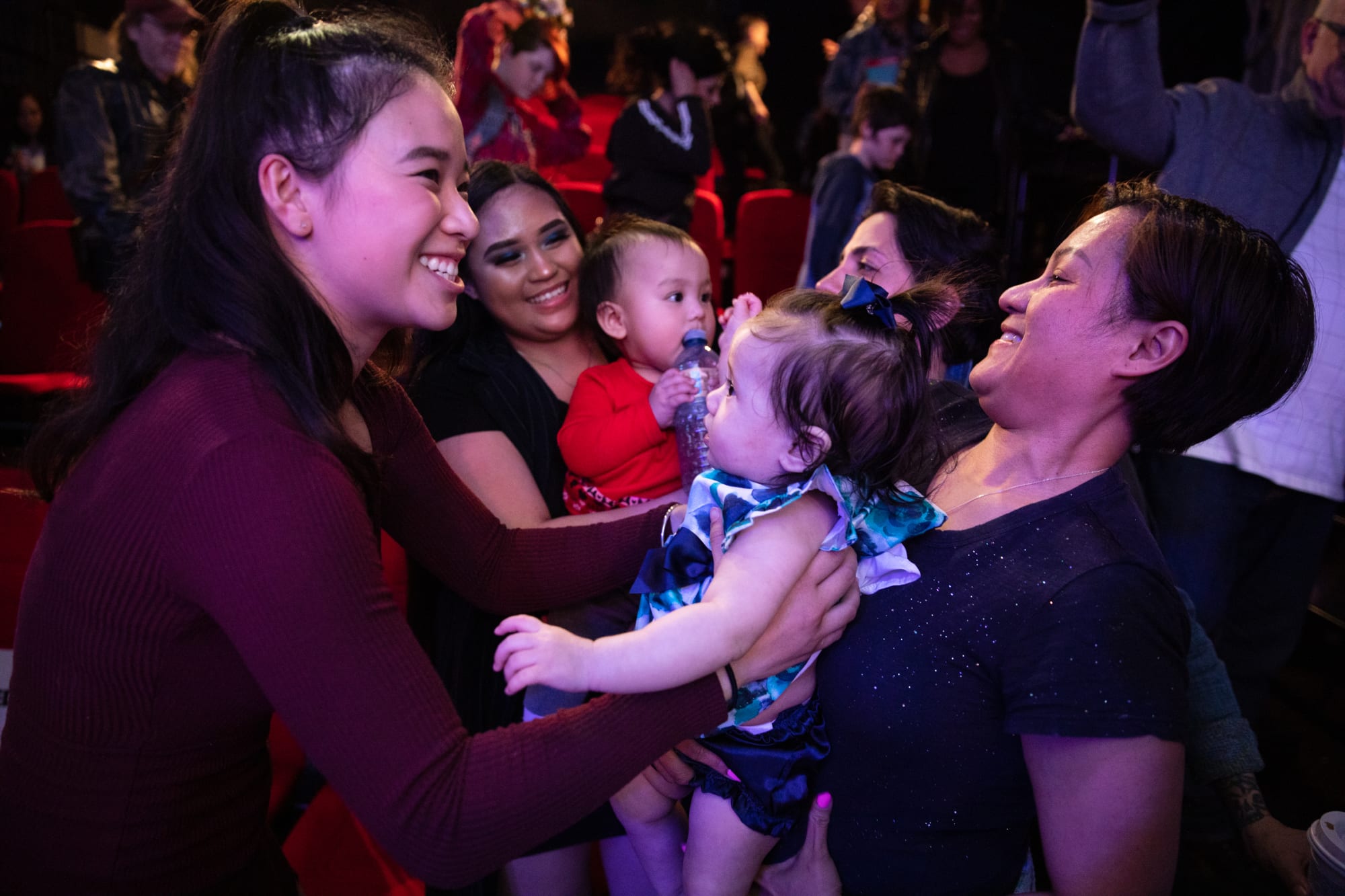 ---
Our Partners
Regent Park Community Health Centre
University Health Network Epilispy Centre
Now, in 2022, a formal research proposal is being submitted with expected approval to take place by Spring 2022. If approved, the Lullaby Project would work with 15 research participants in a one-year period, in addition to continuing our partnership with Jessie's Centre and RPCHC, for a total of 20-30 participants.
Partnership Research Project with the University Health Network : Krembil Brain Institute at the Toronto Western Hospital
Working with Dr. Esther Bui, who leads the largest epilepsy clinic for women's issues and pregnancy in Canada, women living with epilepsy while pregnant are referred to Massey Hall and Roy Thomson Hall's Lullaby Project. In a proposed research project, we look to show the connection of how music can help improve the quality of life for women and transform their experiences during pregnancy.
"There's more to this journey than just prescribing medicines, and this harrowing journey can hopefully be impacted and changed and maybe transformed in the process of creating music. I have always felt that the lullaby is a very special connection that all mothers and fathers have with their children. And if women can create this lullaby, it's really meant to really transform their pregancny journey despite having to experience epilepsy as a health factor."
- Dr. Esther Bui
The Lullaby Project at WMI (Carnegie Hall)
---
Prefer to make a donation by an alternative method such as over the phone, mailing a cheque, or e-transfer, please contact Ally Renwick at [allyson.renwick@mh-rth.com](mailto:allyson.renwick@mh-rth.com "allyson.renwick@mh-rth.com").
Charitable Registration No. 11922 8633 RR 0001.Tax receipts are issued for all donations $20 or more.